Over the centuries 24kt gold leaf has been used in manifold applications. Some, like the production of golden frames, fine books, luxurious furnishings or the decoration of buildings and monuments have entered the artisan and artistic traditions of numerous civilisations. Highlights of its widespread nature and variety of uses include the gold sarcophagi of Ancient Egypt, Medieval gold grounds, opulent baroque furnishings, the magnificent halls of Versailles and the Hermitage, temples of the Far East, the domes of churches, mosques and capitols, masterpieces of European art (from Gustav Klimt to Marina Abramovic). Over the centuries, a long, continuous gold thread has bound 24kt gold leaf to superlative expressions of beauty, created by men from all ages and latitudes.
However, since the dawn of its history, pure gold leaf has also been used in less conventional and often truly surprising ways. Ancient Egyptians would eat it to feel closer to the gods and Renaissance noblemen garnished their banquets with it. Yarn makers would weave 24kt gold leaf together with silk string to create exquisite brocades. It has been used by the aerospace industry as a protective covering for many artificial satellites. In the field of scientific research, gold leaf is used to coat biological samples which are then observed under an electronic microscope.
A centuries-old, yet obscure application involves the use of 24kt gold leaf for beauty.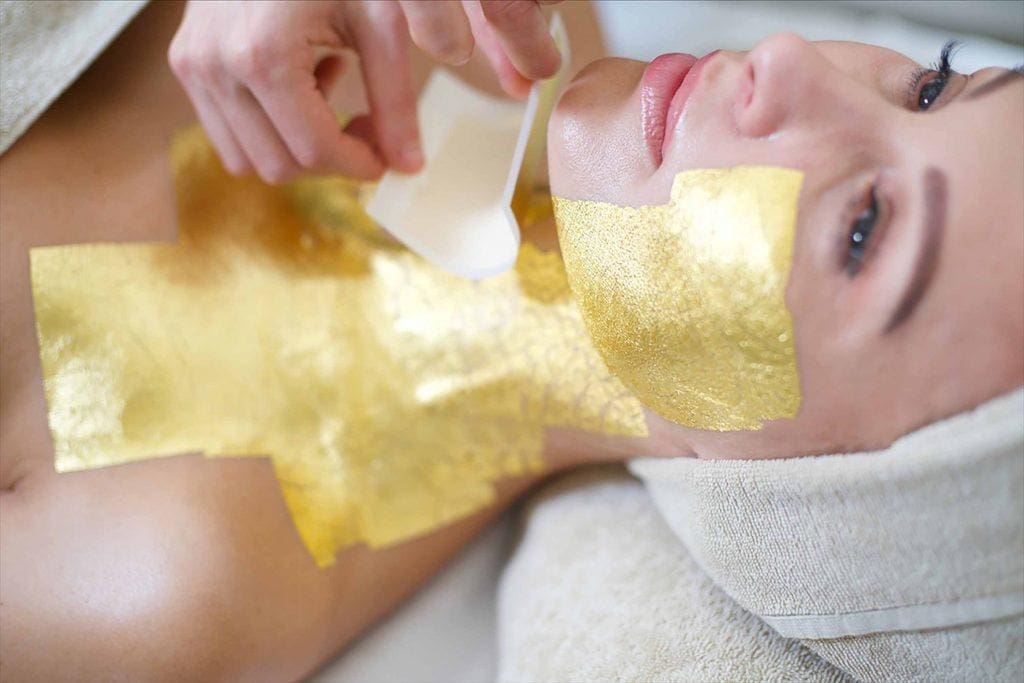 The Cosmetic use of 24kt gold leaf
The beauty and wellness industry often presents it as a cutting edge break-through, however the use of gold leaf for beauty and skin treatments has been documented over a number of centuries. Cleopatra was one of the earliest celebrities to use it. The world-renowned Queen of Egypt, back then already known for her extraordinary allure, applied a very thin pure gold mask every evening to maintain the splendour of her skin. 2000 years later, its beauty secret has become the beauty routine of models, music and cinema stars. The most luxurious SPAS in the world provide exclusive 24kt treatments for their most demanding guests.
Thanks to the availability of certified and guaranteed products, like those from the Beauty Gold range by Giusto Manetti Battiloro, we can all indulge in the unique pleasure of a treatment fit for a queen.
Treatments with 24kt gold leaf: instructions for use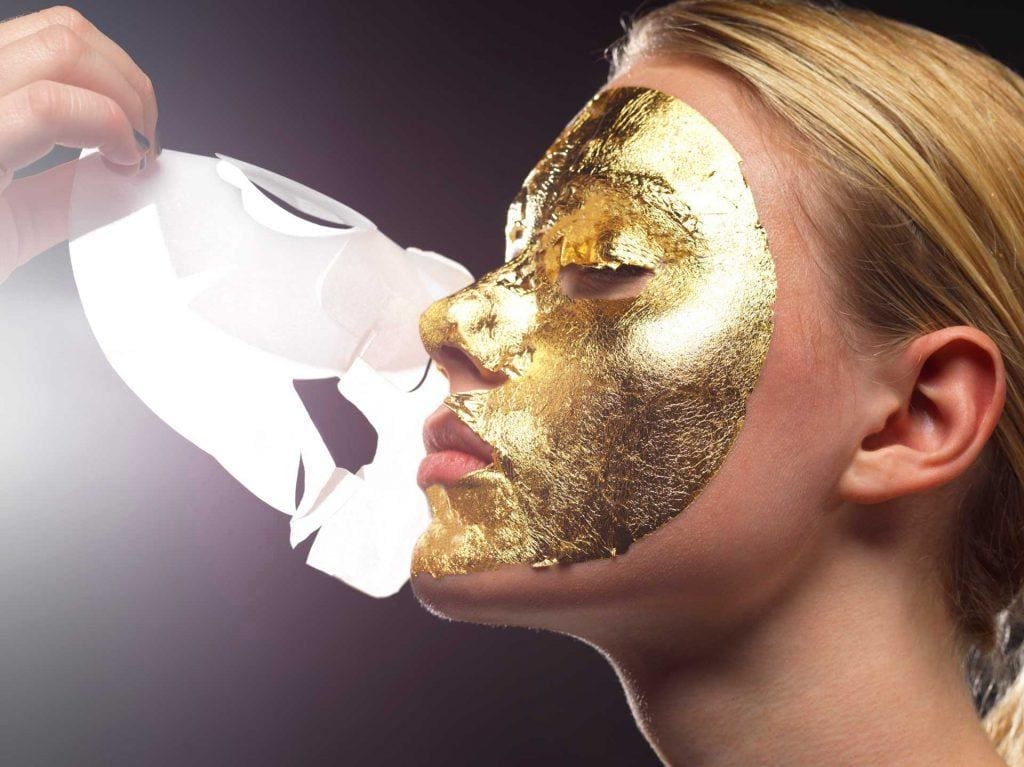 For the impeccable application of cosmetic gold leaf onto the face, décolleté or the rest of the body, simply follow these few simple steps:
Thoroughly cleanse skin using a cleansing milk and toner
Apply an excellent moisturising cream or regenerating serum
Remove the 24kt gold leaves from the booklet using a pair of tweezers
Apply the gold leaves side by side so as to cover the entire area you wish to treat
Lightly tap the tissue paper before removing it to ensure perfect adherence of the gold leaf to skin.
The puregold leaves act as a veritable barrier against oxidation, enabling active ingredients contained in body care products to penetrate deep down into skin. Once the cream or serum is fully absorbed, lightly massage to remove the gold leaf and activate a delicate exfoliating action. Any gold crumbs left behind on skin after treatment pose absolutely no risk and add magnificent splendour to your body.