The first historical testimonial of the use of gold in cosmetics was Cleopatra: as a truly timeless icon of beauty, the queen of Egypt used to sleep with her face covered by a thin golden mask in order to preserve her skin's legendary beauty.
Later, bolstered by the belief that gold improved circulation, facilitated drainage, and regenerated the skin, the matrons of Ancient Rome made extensive use of shredded gold powder to enhance the effectiveness of balms and ointments.
Two millennia later, Cleopatra's beauty secret has become the preferred beauty routine of many of the coolest supermodels and fashion influencers, and there are countless Instagram posts about the gold leaf face masks used by Bar Rafaeli, Irina Shayk, Chiara Ferragni and Kaia Gerber.
The daily beauty ritual practised by Jennifer Aniston, on the other hand, is inspired by the Chinese empress Cixi, who fought the signs of fatigue by massaging her face and neck every day with a gold roller.
While maintaining an air of exclusivity, cosmetic gold has now become a luxury that's within the reach of many, and what were once beliefs associated with the allure of this precious metal have become facts supported by experts.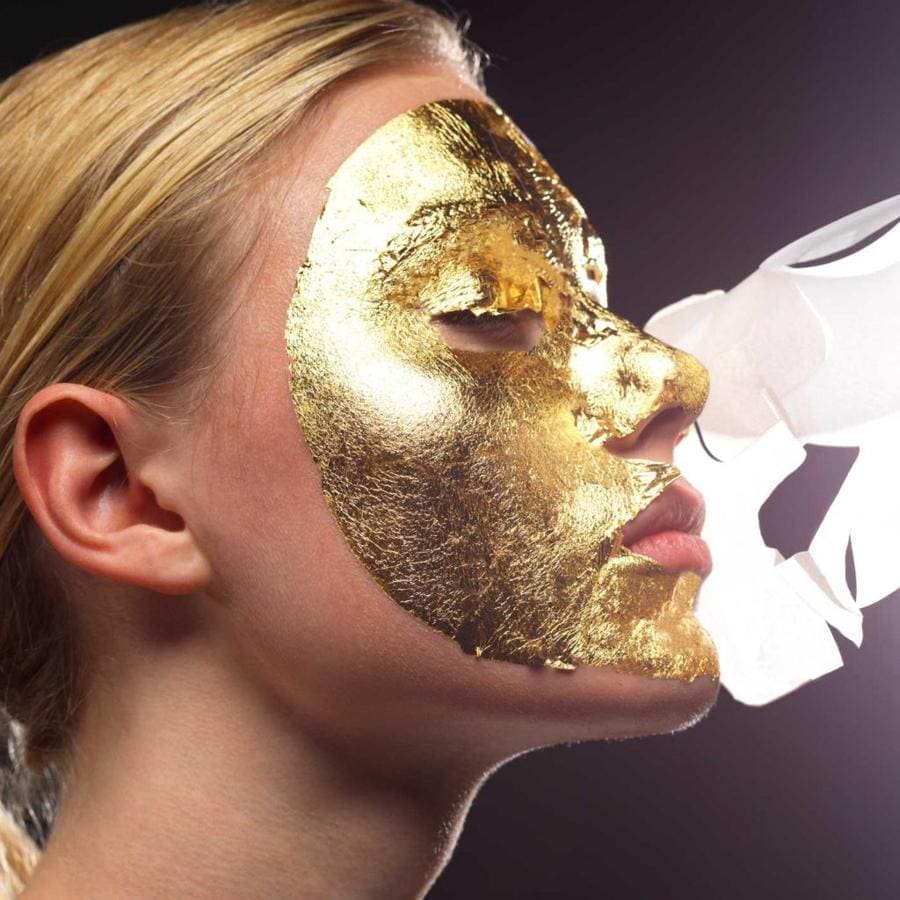 Discover the secret of Cleopatra
In addition to face and body treatments, gold and silver are increasingly being used as make-up products, in order to give a touch of sparkle and unparalleled splendour to the face, hair and nails. In 2013, during Paris Fashion Week, the famous make-up artist Pat McGrath astounded everyone by decorating the eyes of the models at the Christian Dior fashion show with gold. In 2014, it was Chanel that applied small gold petals to the inner corner of the eyes of the top models taking part in the Cruise show in Dubai, resulting in an irresistibly seductive look. And in September of 2019, Valentino made unprecedented use of gold-makeup at the Milan Fashion Week, for a look worthy of the "dream creator" title that has always accompanied designer Pier Paolo Piccioli.
And the passion for gold dust, glitter, petals and leaves can even be found off the catwalks: in fact, super-top model Gigi Hadid made herself up like a real gem to celebrate her twenty-third birthday, framing her eyes with a thick smattering of golden speckles.
For those who never set foot on the red carpet, here are several tips offered by makeup artist Dick Page: "If you want to make your eyes look bigger, apply the gold to the inner corner of the eye. If you want to lift the eyelids, on the other hand, apply it to the outside". All all you have to do now is try.